NEWS
September 1, 2022
SIDES is in the process of switching to a new website for our online courses. If you applied for a course on or after August 27th, you will access your course(s) through our new website at sd63.onlinelearningbc.com. You will be receiving a Saanich Schools email and password shortly after you apply for your new course. When your new account is created you will receive an email on how to access your new Saanich email and course login information.
For any courses started before August 27th, you will still access your course through SIDES Online www.sidesonline.com using your username and password combination that you have been using in the past.
For any students who are taking courses from both sites, you may want to consider bookmarking those two websites in your web browser. Note that you will have different login information for each of the two websites.
August 23, 2022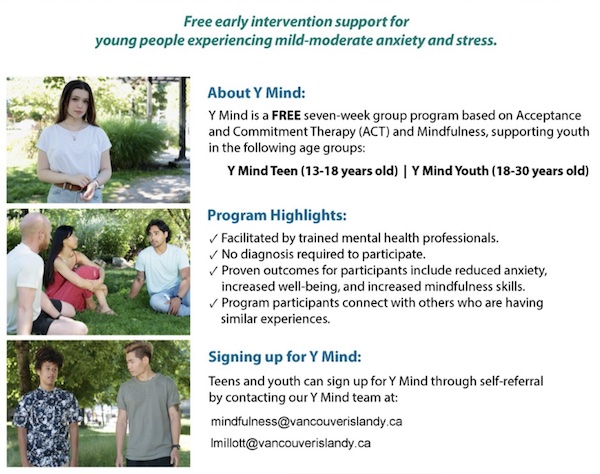 The YMCA-YWCA Y Mind Groups offer a free 7-week psychoeducational and support group for teens 13-18 and youth aged 18-30 who experience mild to moderate anxiety. This fall we are offering an in-person groups for those living in Victoria and area, as well as online options for those living in other parts of Vancouver Island. We have community partnerships on Salt Spring Island, in Campbell River, Port Alberni, Duncan and Nanaimo for in person groups. Participants learn healthy coping skills, connect with other young people in the community, and get support all in a safe and friendly environment.
June 24, 2022
SIDES is thrilled to announce that we have been selected as a Provincial Online Learning School (POLS) by the Ministry of Education and Child Care, beginning in 2023-24.
We are all excited to continue our tradition of delivering high-quality education to K-12 learners across British Columbia. Our staff are delighted about this - and as we like to say, "Anything is POLS-ible!"