NEWS
April 21, 2021
Ministry regulations require a new registration every year for DL schools, so returning students and families will need to fill out a new application form at https://www.sides.ca/en/enroll-now.html. Returning families do not need to resubmit documents such as proof of residency and citizenship; assuming we have documents on file, and everything is up to date.
Registrations are handled on a first-come, first-served basis. Please register as soon as possible to have secured a spot for next September. Please note Elementary/Middle students cannot be registered at both a neighbourhood school and at SIDES.
April 21, 2021
Effective, Friday, April 23rd, all young adults who are 18+ (born in 2003 or earlier) can REGISTER for a COVID-19 vaccine. Once registered, you will get a confirmation number that will be needed when you are contacted to book an appointment (this could be several weeks after you register). When your age group is able to book an appointment you will be contacted by text, phone or email - and will need to provide that confirmation number, so please take a photo of it, or flag it in your emails, so that it's easy to find.
Registering now will allow you to get in the queue to be contacted, and helps Island Health make better estimates about how much vaccine we will require for your age group.
COVID-19 vaccines are safe and protect against infection from the severe disease that can occur in people of all ages. The vaccines cause your body to produce antibodies that will help to protect you, and those around you who are not vaccinated or susceptible to infection, from getting sick if exposed to the virus. REGISTER NOW.
Read more about COVID vaccines and the registration process at the ImmunizeBC website
April 8, 2021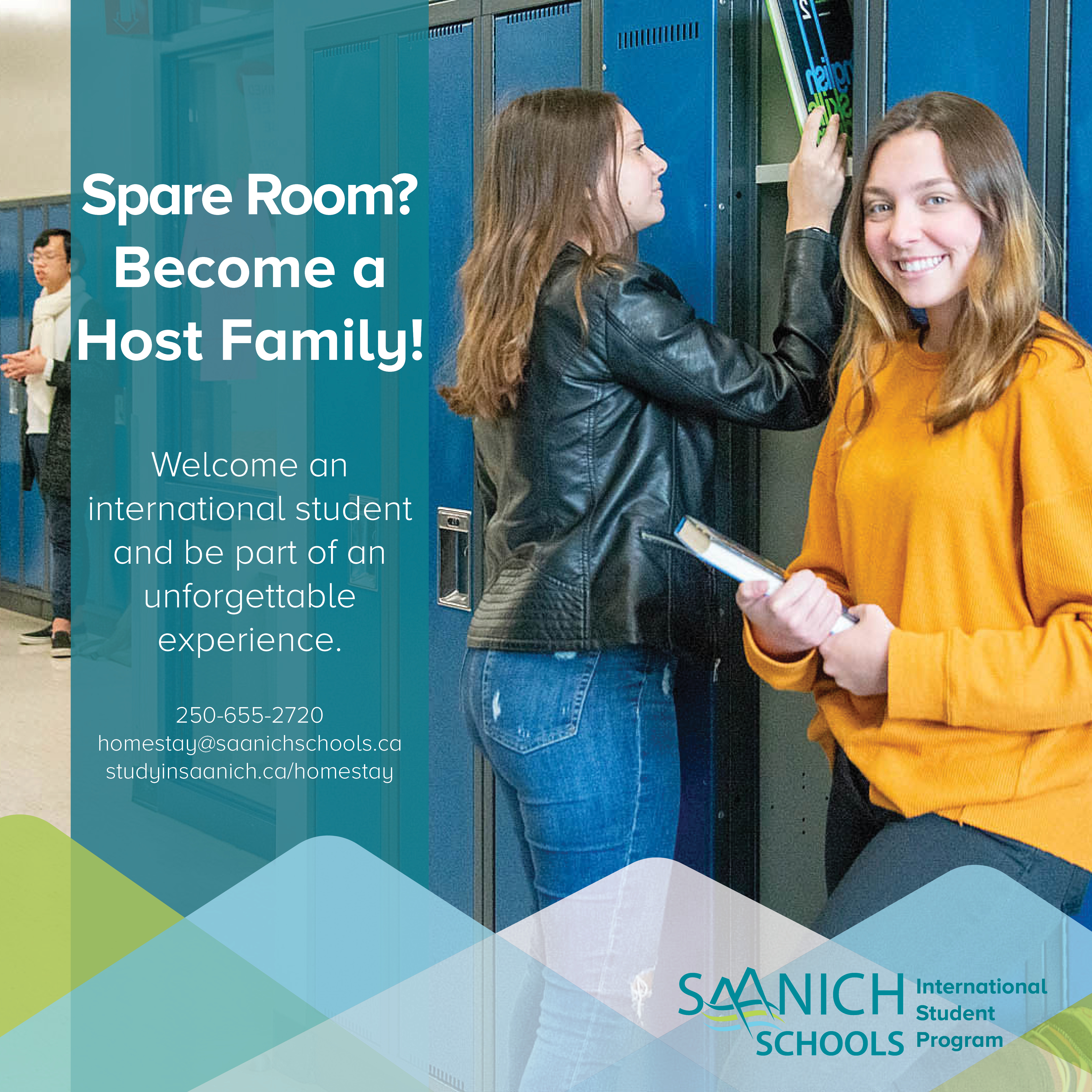 Saanich International Student Program is actively looking for new Host Families for the international students joining us this September. Make lifelong friendships, receive a generous allowance to offset expenses and share the beauty of your home and community. Find more information here or simply apply now!